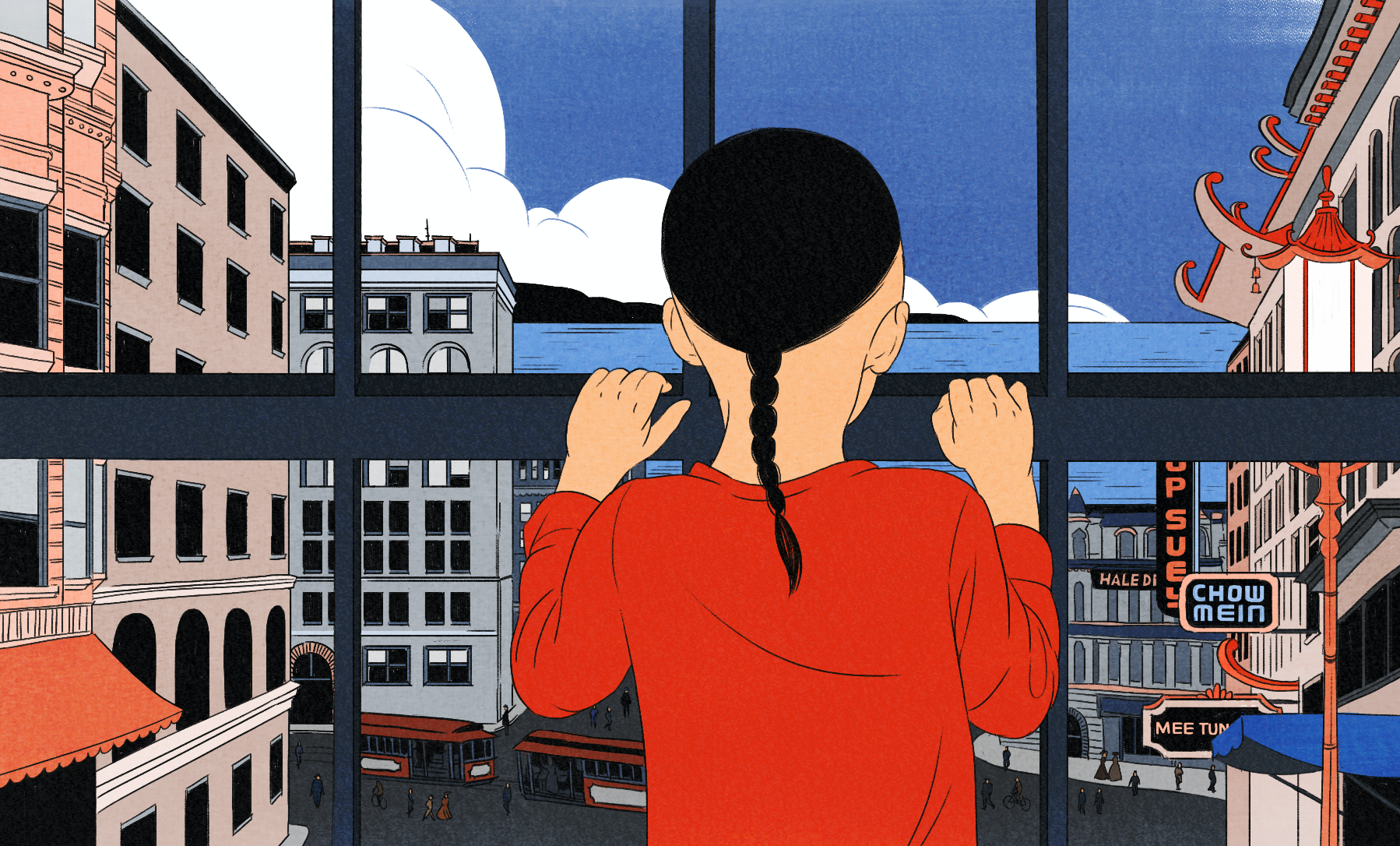 I AM AN AMERICAN: THE WONG KIM ARK STORY


Written by Martha Brockenborough and Grace Lin
pub. November 23, 2021
He challenged the Supreme Court on his right to be called citizen—and won


 
When American-born Wong Kim Ark returns home to San Francisco after a visit to China, he's stopped and told he cannot enter: he isn't American. What happens next would forever change the national conversation on who is and isn't American. After being imprisoned on a ship for months, Wong Kim Ark takes his case to the Supreme Court and argues any person born in America is an American citizen.
 
I am an American: The Wong Kim Ark Story is an important picture book that introduces young readers to the young man who challenged the Supreme Court for his right to be an American citizen and won, confirming birthright citizenship for all Americans.
WHERE TO TO BUY
Order I AM AN AMERICAN from major retailers
Shop Indie - Buy I AM AN AMERICAN from Bookshop
NOTABLE REVIEWS
"In simple, spare prose, Brockenbrough and Lin trace the early life of Wong Kim Ark—born in San Francisco in 1873 to parents who emigrated from China—whose Supreme Court case would clarify the definition of U.S. birthright citizenship in 1898. Employing the refrain "I am an American," the narrative effectively emphasizes how racism can impact laws' interpretation and implementation. After Kim Ark is imprisoned for several months when his American citizenship is called into question, his "fate depended on whom the justices believed. And it wasn't only his future at stake." Kuo's fine-lined digital art, gracefully employing reds, blues, and browns, presents an immersive backdrop to this solid historical primer, which also resonates in the present day..."




- Publisher's Weekly





"...Kuo's (I Dream of Popo, rev. 5/21) art emphasizes the othering and segregation of Chinese Americans. For example, the book's front and back endpapers depict a map of 1885 Chinatown showing the clear delineations between where white and Chinese people lived. Throughout the book, white people are shown wearing brown or black outfits while Chinese people wear red, dark blue, and gray clothing. Only the final double-page spread breaks from the theme of separation, showing a modern scene of children from diverse backgrounds (and wearing a variety of colors) playing together near the Golden Gate Bridge."




- Horn Book



"...This detailed picture book biography introduces readers to a historical figure who changed birthright citizenship laws. The digitally rendered artwork fills each spread, and its detailed imagery gives insight into life in San Francisco's Chinatown in the late 1880s and early 1900s...
An important picture book biography to augment classroom conversations about immigration and citizenship."
- School Library Journal


"This book brings to life the sights and sounds of San Francisco's Chinatown in the late 1800s, including illustrations that present the bustling neighborhood with trams, street food, and red lanterns. Unfortunately, that appealing setting is also the backdrop for a story about harsh discrimination. Wong Kim Ark was born in Chinatown to parents who immigrated from China.

 "Wong Kim Ark's story is a little known piece of Asian American history yet indispensable to any young reader learning about immigration and being a citizen. It's also extremely timely in its portrayals of anti-Asian sentiment, which has flared up amid the COVID-19 pandemic."


- Booklist